I am not sure that this strictly qualifies as a pie. It is more of a cross between a pasty, a calzone, a pie and a chaussen. Definitely a somewhat confused identity! It might not be all that glamorous but I think a pie can be beautiful with all it's crusty, goldenness.
As I understand a pie, it must have pastry somewhere, either all around or just as a lid. And then you can pretty much fill it with whatever you like. So, my moon shaped version does meet the criteria, or at least as far as I am concerned.
I have been toying with the idea of using turkey recently. Turkey is much underrated in comparison with it's more expensive sibling; chicken. I wonder if that is due to the general opinion that turkey meat is dry? Well, it does not have to be, it all depends on what you do with it!
I remember when I worked in London, there was a sandwich shop near my office that served everything freshly made, with truly inventive and appetizing fillings. My hands down favourite was a warm baguette, filled with turkey, bacon, cranberry and brie. It was my special lunchtime treat, on days when something decadent was required!
So the idea of my pie was born out of my pining over that memorable sandwich. Chunks of turkey and salty bacon, bursts of sweetness from the cranberry, all married together with the creamy, oozy melted brie and encased in flaky pastry.
It's pie, but not as we know it. It's Moon Pie, and I love it.
Moon Pie with Turkey, Bacon, Cranberry & Brie
(Serves 4)
1 tbsp olive oil
200g smoked lardons
200g turkey breast, chopped into small chunks
a knob of butter and a drizzle of olive oil
1 small leek, sliced
3 new potatoes, diced
1 ready made puff pastry
a few tsps of cranberry sauce
4 long slices of brie
1 egg, beaten
Heat your oven to 200C. In a frying pan, heat the olive oil and fry your lardons and chunks of turkey until cooked through, 8 minutes and season. Meanwhile, boil your potatoes in salted water for 5 minutes until just cooked. And in another frying pan, gently fry your leeks in the butter and oil until cooked, 8 minutes also. Season.
Stir the leeks and potatoes into the bacon and turkey for your pie filling. Unroll your pastry, leaving the baking paper underneath so it will not stick, and place on a baking tray. Place your filling over half the pastry leaving a 1 cm edge. Use a teaspoon to dot dollops of cranberry sauce around the top of the filling.
Lay the slices of brie over the filling to cover nicely.
Carefully pull the pastry over the filling to encase it. Then fold or crimp the edges together all around. You don't need to be over arty with this, once it cooks it will make a beautiful crust no matter how it is folded! Brush the whole pie with beaten egg and bake in the oven for 30 minutes until golden.
Serve with salad. This pie is also delicious cold and would make a great portable dish for a picnic (if it was that sort of weather which it most certainly is not as I am currently snowed in!)
I am popping this recipe into a couple of blogging challenges. Firstly, #RecipeoftheWeek, hosted by A Mummy Too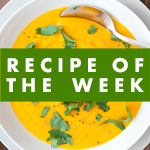 And the Clever Chicks Blog Hop