This is a happy plate of food. There is something about the colours and all the spirally noodles intertwining on the plate, speckled with dots of red, black and green that makes you feel cheerful. And it smells pretty fantastic too!
I must tell you I am a little in love with my Vegetable Spiralizer
. It is truly a clever bit of kit. This recipe came about as a result of an urge to use it, just a need for a dish with the gorgeous twirly whirly spaghetti that it makes.
I got my kids involved and they happily wound the handle round and round, in spite of the mini melt down that occurred over who would do the carrot and who the courgette! As always at the end, you are left with a hugely appetising bowl of vivid vegetable joy.
I decided to make a warm dressing based on the idea of a sauce vierge. A little olive oil, lemon juice, garlic, tomatoes, black olives, a dash of white wine vinegar and  heaps of chopped fresh basil. Topped with warm griddled chicken and sprinkled liberally with creamy, salty feta cheese. The aromas were undeniably enticing.
This is also healthy, with bright, fresh flavours. It's a merrily appealing dish that makes you want to sit and eat it outside, bathed in sunshine with lots of lovely crisp white wine. This is one I look forward to making over and over again throughout the Summer.
Yes…I am most certainly inspired by my spiralizer. Watch this space for more experiments.
Grilled Chicken with Vegetable Noodles, Tomatoes, Olives & Feta
(Serves 3-4)
2 medium courgettes
2 small carrots
5 tbsp olive oil plus a little extra for frying
juice of 1/2 a large lemon
2 plum tomatoes, seeds removed, chopped into little cubes
150g pitted black olives
1 large clove of garlic, finely chopped
1 tbsp white wine vinegar
a large handful of chopped basil
100-150g feta, crumbled
3 chicken breasts
Start with the hugely satisfying job of making your noodles. If you don't have a spiralizer, you could of course make this dish with normal pasta or maybe even use a vegetable peeler to make long strips of vegetables instead.
Meanwhile, cook your chicken however you like, I griddled mine. Whilst it is cooking, make the sauce. Take a small pan and add your olive oil and squeeze in the lemon juice. Heat gently. Chop your deseeded tomatoes and add to the pan. Let them heat through for a few minutes and they will soften and enrich the sauce. Season well, add the garlic, black olives and vinegar and continue to heat gently whilst you cook the noodles.
Fry your vegetable noodles in a little olive oil with lots of seasoning for around 8 minutes so they are cooked through but retain bite. Remove the sauce from the heat and throw in your chopped fresh basil and then pour over the vegetable noodles and stir them to coat.
Arrange the noodles on a platter and crumble over the feta cheese. Top with sliced chicken and serve and seriously enjoy!
 I am entering this dish into a few blogging challenges. First off, Cooking with Herbs hosted by Karen over at Lavender & Lovage as it is packed full of fragrant fresh basil.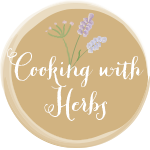 Next up, the Extra Veg challenge hosted alternately by (this month) Helen at Fuss Free Flavours and Michelle from Utterly Scrummy Food for Families. Of course the use of vegetable noodles instead of pasta in this dish fits the brief perfectly.
And last but not least, I am popping this into this months Four Seasons Food challenge, hosted by me and alternatively by Louisa from Eat Your Veg. With the theme 'celebrating vegetables', this one is just the ticket.